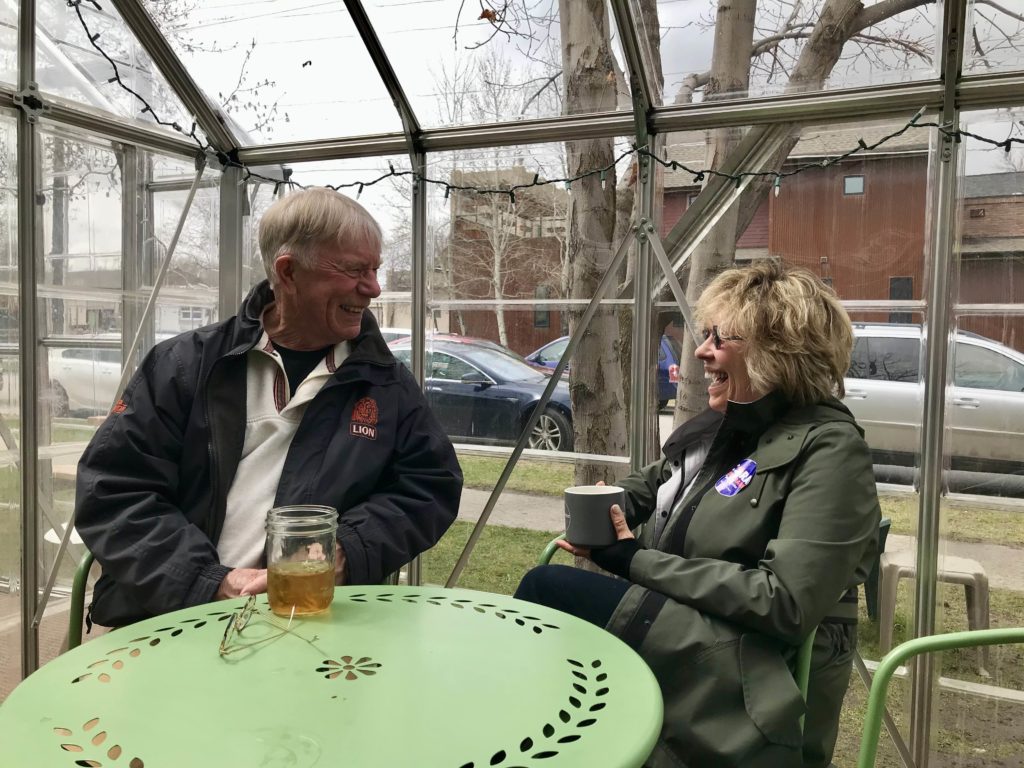 Jerry and Connie are iconic members of our community. They also happen to be leading the progressive charge as precinct representatives in HD 62 in south Bozeman! When I sat down with them to talk about their experience working with the Gallatin Democrats, they had so much to say about what we're doing and the power we have when we work together. Above all, I heard them talk about how fun canvassing can be! I hope you'll keep reading and get inspired to come out soon.
Connie and Jerry originally got involved after the shock of the 2016 election. They connected with the local central committee and asked, "What can we do?" The response was, "Well, we need precinct leaders."
So, Connie and Jerry have been involved ever since. They're motivated, because they have been feeling like "Democrats have lost touch with the people" and are excited to turn that around. Their whole goal is to connect with everyday folks. As Jerry said, to him, being a precinct rep means "reconnecting with the neighborhood." That looks like leading teams of volunteers to get out and ask their neighbors, "What are you concerned about?" While that might sound like a daunting task, Jerry and Connie make sure that people always go out in teams and reminded me that the vast majority of people are friendly and receptive. Connie, in particular, also finds the challenge rewarding — saying she "loves to prove naysayers wrong."
HD 62 is starting to blossom as a community, and it's all because of the incredible volunteers connecting with their neighbors. Connie emphasized, "We've been extremely fortunate, I have to say, our volunteers are the best, they are the best bar none. They are enthusiastic, well-informed, eloquent. If you had a basket of eggs, you would have a beautiful dozen. And they've helped us compose, they've helped us open our eyes to issues that should be addressed. We're all collaborators, which makes it so wonderful."
Are you ready to get involved too? Working together for candidates and policies that will make your community flourish is a beautiful project to be a part of. You can sign up to volunteer today!