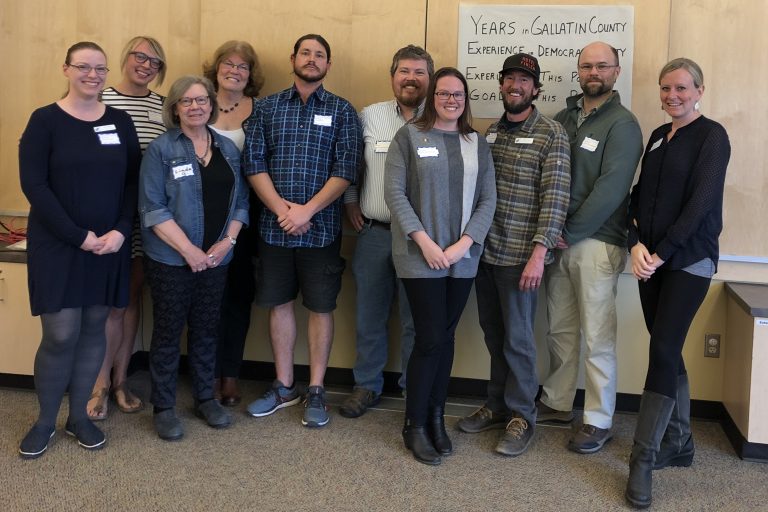 The Gallatin County Democrats Executive Committee consists of the officers elected in odd years at the Gallatin County Convention. The officers elected by the county convention are charged with the execution of the county party's policies and programs between meetings of the full committee. The Executive Committee meets monthly.
The current Executive Committee was elected in Spring 2019 and will serve a two year term.
Chair – Elizabeth Marum
Vice-Chair – Derek Ivester
Treasurer – Hanah McCarthy
Secretary – Linda Gabel
State Committee Woman – Alyson Roberts
State Committee Man – Kelly Kortum
Alternate Committee Woman – Julia Thiebes
Alternate Committee Man – Jake Dolan
Second Alternate Committee Woman – Joanna Whittle
Second Alternate Committee Man – Seth Mangini
To contact a member of the Executive Committee, visit the Contact Us page.