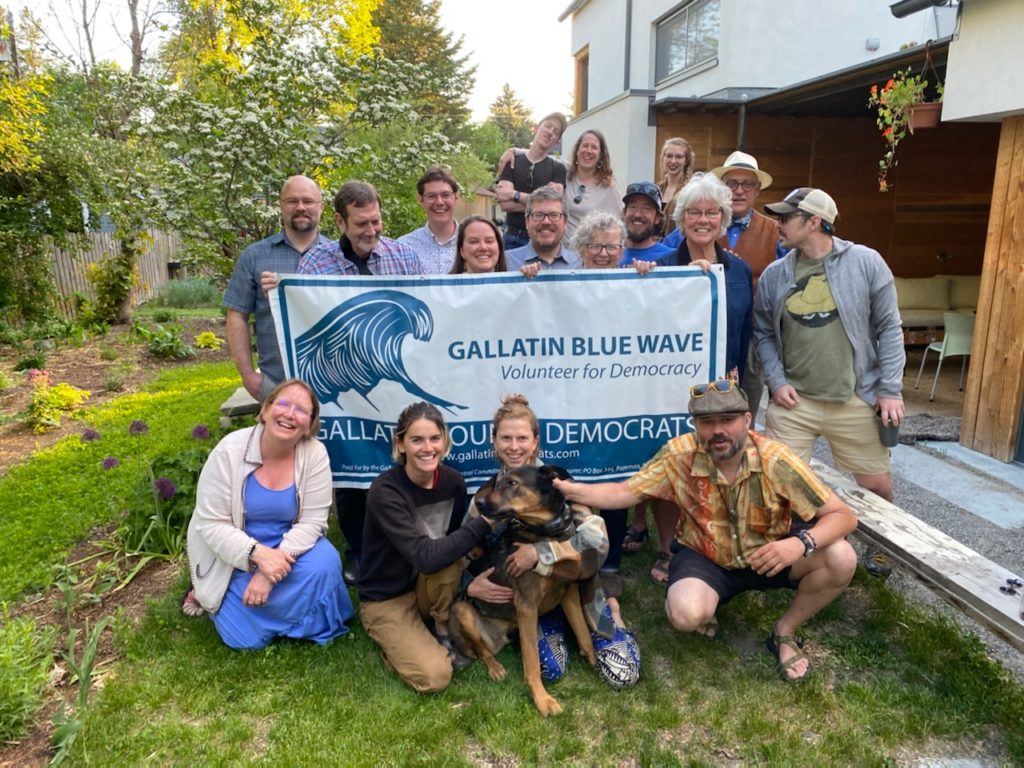 The Gallatin County Democrats' primary role is to support Democratic values in our local community. In 2022, our focus is on getting out to talk to our neighbors as part of the Gallatin is Greater than Fear campaign. To combat political rhetoric that is based on fearing people who are different than us, government programs, science, and more, we are meeting people right where they are at — their front doors. Talking to your neighbors is one of the best ways to learn about what a better future looks like, make new friends, and change the systems that are keeping people like you and I down. We can win in November; we just need to start now! Are you with me? 

Upcoming Events
May 18 @ 5:00 pm

-

7:00 pm

May 18 @ 6:00 pm

-

8:00 pm

May 19 @ 5:00 pm

-

6:30 pm
Meet Your Elected Officials!
So much of our work is about making sure the people in office represent our vision for a better Gallatin County. Meet the hardworkers that you and I have helped elect!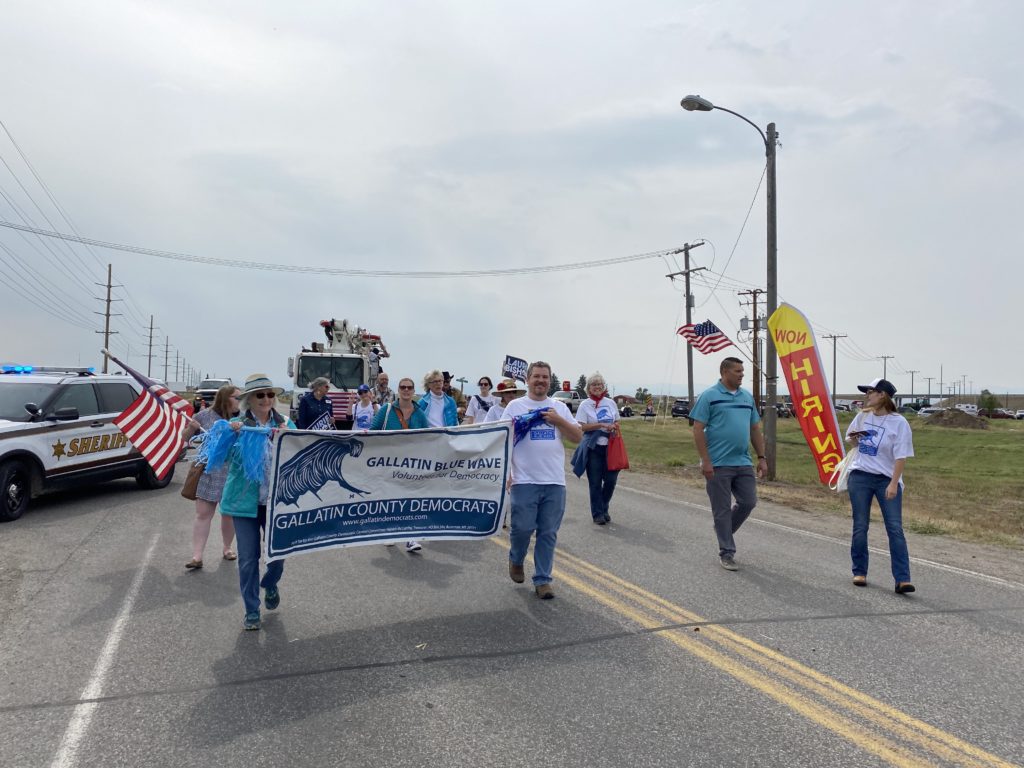 At our core, the Gallatin Democrats are one thing — neighbors looking to learn about and shape our county for the better. If you would like to learn more about our organization and values, you can check them out below.