Countdown to Ballots Mailed


Candidate Spotlight
Get to know the Democratic candidates running in Gallatin County. Each week, we'll feature a new candidate. Check out the 2020 Candidates for information on all the candidates.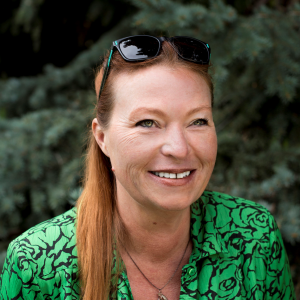 My name is Colette Campbell and I am the 4th generation of a proud and hardworking logging family. 
As our current global health challenge painfully illustrates, those public services that we continue to dutifully pay our taxes into to support must remain PUBLIC services to benefit those who need them most, and this should include small business and the self-employed. A society is only as strong and healthy as it treats its most vulnerable members.
When we choose to exercise our civic duties, we are the government. Each of us has a voice and hand in actively supporting, opposing or making the rules we agree to abide by. We CAN do better by every day hard working Montanans and I will be the kind of legislator that keeps working people in mind FIRST.
Currently a Public Employee at MSU-Bozeman, and fully aware of the challenges of being priced out of the neighborhoods and communities in which we work.
6 years MFPE Local #8521 FOCUS (Federation of Classified University Staff) President
MFPE District 4 Board Director
MT AFL-CIO large Board Director at large
I was raised on horseback entirely in rural communities and passed my hunters' safety course with flying colors at 13 years of age in my local high school. I am a gun owner and proud member of The Montana Wildlife Federation. I have 2 amazing grown children, love to get out in my garden, and am an avid motorcycle enthusiast. Learn more about Colette.
Meet Colette on Monday, August 10 at 6:30 pm on Zoom. RSVP here.
Volunteer for her campaign for a Weekend of Action, August 15-16. Learn more here.
Our Mission
The Gallatin Democrats champion our county to be a healthy, diverse, and inclusive community by facilitating the grassroots empowerment and election of Democrats!
We strive to be the confluence of Democratic values and actions through Gallatin County.