The Case Against Non-Partisan Elections by Dr. David Parker
September 25, 2019 @ 6:00 pm

-

7:30 pm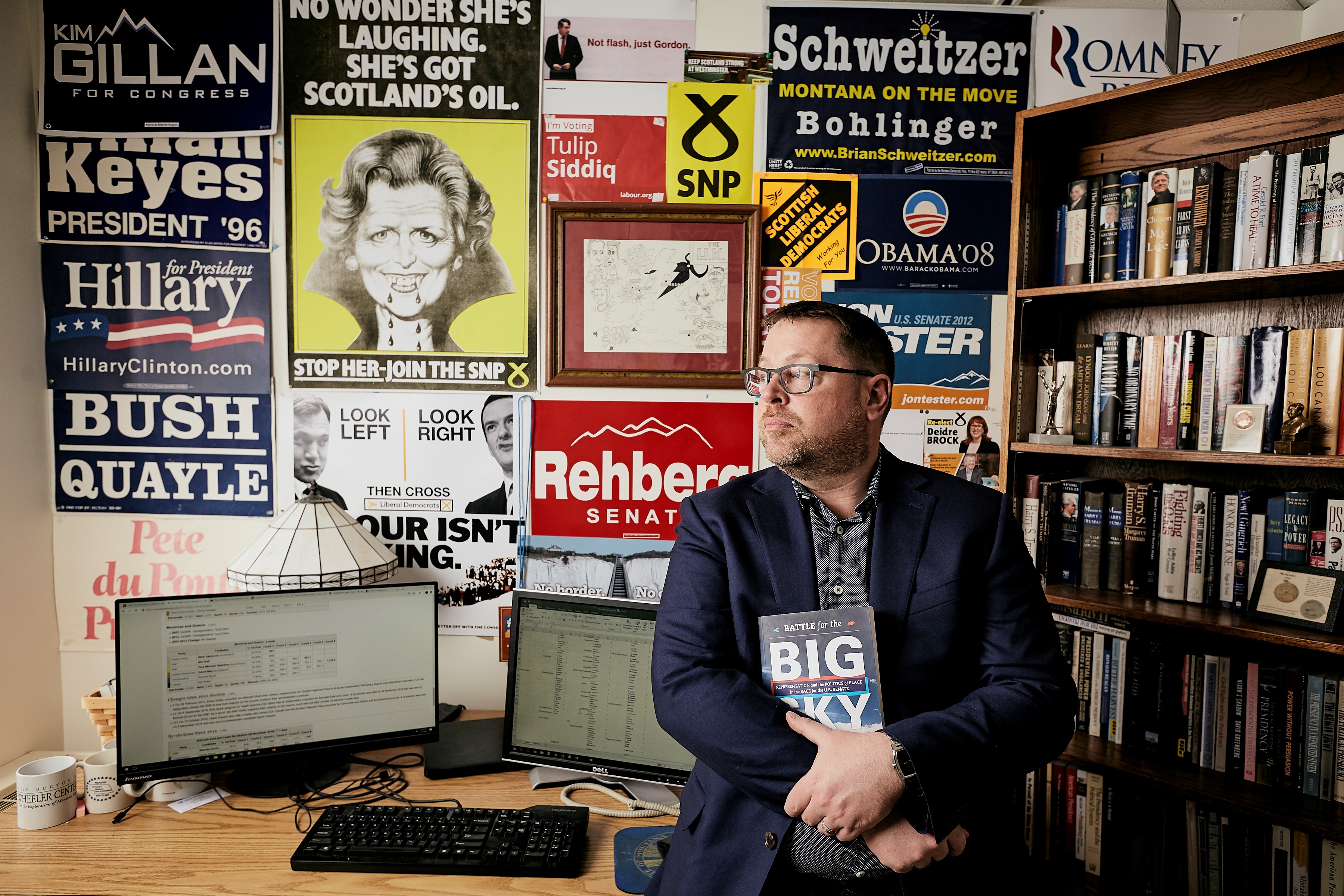 For our monthly Central Committee meeting, we are having a special presentation by Dr. David Parker, MSU Professor of Political Science.
We welcome Dr. David Parker and look forward to his presentation "The Case Against Non-partisan County Elections In Gallatin County".
Wed., Sept 25, 6 – 7:30 pm
Procrastinator Theater on the campus of MSU
(parking is free from 6 pm to 6 am in surface lots. It's not free in the parking garage until 8 pm. here's a map http://www.montana.edu/parking/.
Snacks will be provided
The Gallatin County Commissioners voted to add an issue to the ballot in November to make county elections non-partisan. It favors incumbency by those holding office, and depresses voter turnout. Dr. David Parker, head of the Political Science Departments at MSU, will present relevant local and state data why Gallatin County should deny this measure.
Dr. Parker is author of Battle for the Big Sky: Representation and the Politics of Place in the Race for the U.S. Senate (CQ Press) and The Power of Money in Congressional Campaigns, 1880-2006 (University of Oklahoma Press), as well as articles on the consequences of divided government and how members of Congress employ their office expenditures to build reputations with constituents. His article, "Making a Good Impression: Resource Allocations, Home Styles, and Washington Work" (with Craig Goodman), won the 2010 Alan Rosenthal Award from the American Political Science Association. Parker provides frequent media commentary for local, state, and national news outlets on Montana and American politics, including the Washington Post, The New York Times, NPR's Morning Edition, PBS's Frontline, and the Sundance award-winning documentary Dark Money.