Census Day – April 1, 2020 – Benefits to Montana – Money, Power, and Planning!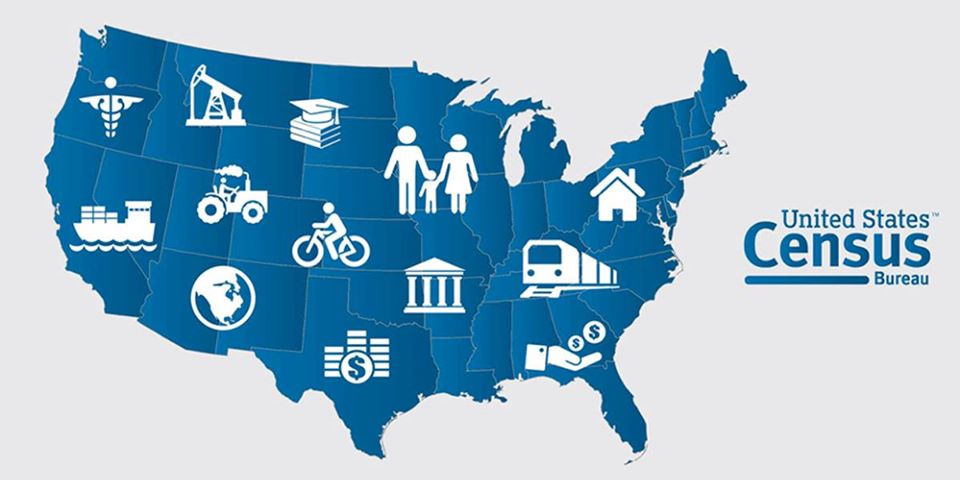 The US Census Day was officially April 1, 2020 and became live March 12, 2020 go here: https://my2020census.gov/
Most people will respond to the census request on-line after they receive a unique ID. Telephone response is also possible and some people will need help at their home from a Census employee. Anyone with a PO Box will receive their unique ID delivered in a packet left at their front porch. Group quarters such as MSU dorms, nursing homes, etc. began in February.
Montana will benefit *with over $20,000 per individual in State Revenues over the decade. *The Census is the law of the land and is required. *The Census is simple – 9 questions. The Census process will be completed by extended date of September 30, 2020. Apportionment Counts will be delivered to the President by December 31, 2020 (this might have to change).
Kendra Miller, Bozeman Democrat member of Montana's Districting and Apportionment Commission charged with re-drawing the boundaries of congressional and legislative districts every 10 years spoke to Gallatin Democrats on January 22, 2020. The other members are Joe Lamson, Helena Democrat; Jeff Essmann, Billings Republican; Dan Stusek, Billings Republican were all appointed by the House and Senate Majority/Minority Leaders. The Montana Supreme Court appointed Sheila Stearns as the Chair and tie-breaker. Our Montana Amended Constitution in 1972 set out this format for Montana, which is different from many other States. The State of Montana allocated $100,000 to promote the Census process in Montana.
Kendra Miller told us that it is being projected that Montana will gain one additional US House seat, but final decision and drawing of the boundaries will not take place until May/June, 2021, which map will be used for the 2022 Congressional Elections.
During 2021-2023 public hearings and Commission meetings will determine the Montana Legislative Map and will be presented to the 2023 Legislature and adopted, with precinct maps then changed in advance of the 2024 Legislative Election. She also said population projections show Gallatin County growing by 25%, 35th in the nation, with Bozeman having the largest growth at 30%. It is likely Gallatin County will gain 2 additional Legislative seats.
To learn more about the 2020 Census visit these websites by clicking the links US Census and Montana Census 2020
For more information about redistricting and the work of the Montana Districting and Apportionment Commission, visit leg.mt.gov/districting/2020-commission/.
Update 6/18/20: HELENA — With Montana's response rate in the 2020 census lagging the national average, the state's census promoters have an uphill climb to retool get-out-the-count efforts that have been disrupted by the COVID-19 pandemic.
As of June 17, 55% of Montana households had returned census forms in either hard copy or via the internet. According to a U.S. census dashboard, that's 6.5 percentage points behind the nation as a whole.
That lagging response rate has prompted worries that Montana could miss its shot at gaining back the second U.S. House seat it lost following the 1990 census. Census data will also be used to direct billions of dollars in federal money into the state over the coming decade, totalling approximately $2,000 a year for each counted resident.
While Montana's urban area response rates are in many cases close to parity with the national average, many rural areas are lagging — particularly in Indian Country, where reservations have response rates that are in some cases still in the single digits.
"Native Americans living on the reservations are historically the hardest population to contact, meaning they have the highest undercount of any demographic group that the census considers," Miller said.
In addition to the census-directed dollars that serve all Montanans, McLean noted that Native communities also rely on the census to direct services administered through Indian Health Services and the Bureau of Indian Affairs.
Additionally, even as in-person census promotion efforts like door-knocking — suspended during Montana's initial COVID-19 surge — resume in much of rural Montana, the coronavirus continues to present a particular challenge in Native communities, which are in many cases being cautious about reopening.
"Even though our state has been opening up, our tribes are actually shutting down and going into a tighter mode of lockdown, at least some of them," McLean said.
Eric Dietrich a journalist and data designer and the founder of the Long Streets economic reporting project. He has worked for the Great Falls Tribune, Bozeman Daily Chronicle, and Solutions Journalism Network. Contact Eric at edietrich@montanafreepress.org and follow him on Twitter.