Your Gallatin Democrats at the Manhattan Potato Festival
Aug 21 @ 9:00 am

-

3:30 pm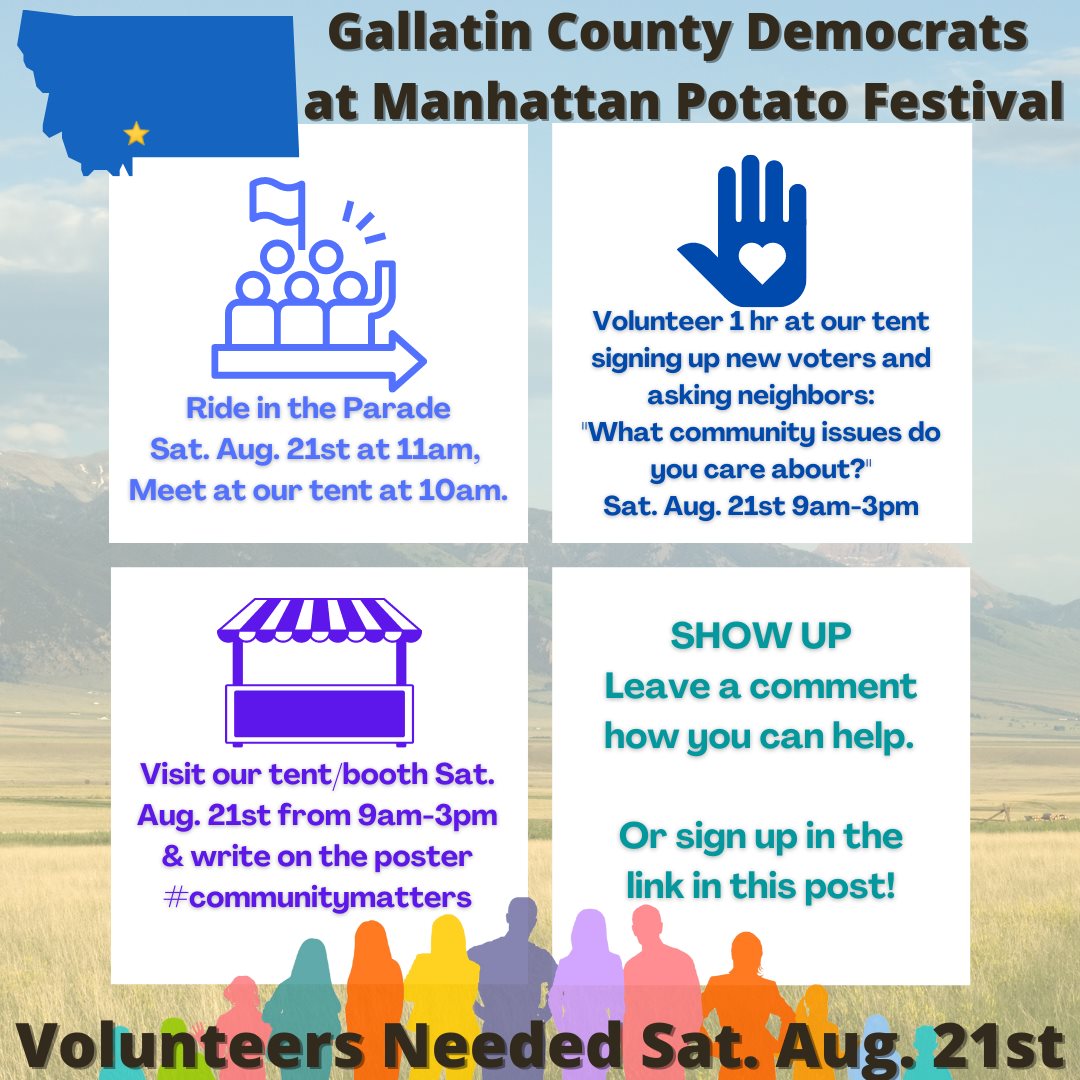 Your help is needed!
Help us reach and talk to our neighbors and visitors in Manhattan at the Potato Festival. We are small but we are mighty and we need your help! Please consider signing up for 1 hour this Saturday August 21st.
Walk and hand out candy at the parade (11am). Please meet up at 10am on Culver Place (see map). You are welcome to bring a sign (keep it PG please), wear a Democratic Party shirt, and help us show our Democratic Party presence in Manhattan.
Sign up for an hour at the booth talking with our neighbors asking "what community issues do you care about?" Help new voters get signed up to vote! Show that Democrats care about their community and our future.
Looking forward to seeing you on Saturday!
Your neighbors,
Lain, Rocky, Callie, Janna and Gloria